We solve real estate problems.
We can help with any situation.
We help Indiana homeowners solve their real estate headaches. Whether it's saving your home or selling it quickly, we're here to guide you through your options.
We solved their real estate problems!
"With HomeSprout they were very respectful of my time. They made the process of selling my property simple, convenient and quick."
Tom Wroblewski, homeowner in Little Flower 
"Within hours we had a reasonable cash offer……..communication was great and did everything they said they would do!"
Cathy Taylor, homeowner in Warren Township
Get more expertise on your unique home situation.
When you're faced with a challenging home situation, it's nice to have a knowledgeable partner by your side. Browse our free articles and find helpful tips to guide your decision.
Real estate investors have become increasingly popular in recent years, especially for homeowners looking to sell their properties quickly and efficiently. One of the main
When you're selling your Central Indiana home to a cash buyer – don't overlook these details! Let's be honest, buying a home is a BIG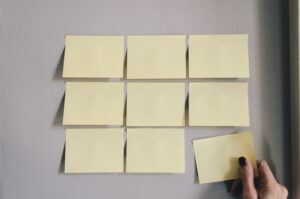 If you strive to sell your Central Indiana home, there are many ways to accomplish this in record time. Some of these methods don't include
Find out how we can help.
Enter the address to get started.