It's not too late to avoid foreclosure—learn all your options.
Let us help you find the best solution.
Let us help you find the best solution.
The worst way to lose a house is through foreclosure.
If you fall behind in your mortgage payments, a foreclosure is the procedure by which the lender forces the sale of your property so it can be repaid for the debt you owe. The foreclosure process moves very quickly in Indiana and can happen in as little as six months following your first missed payment.
Foreclosure damages your credit for years.
We call foreclosure "the atomic bomb of credit scars" because it cuts the deepest and lasts the longest. The truth is that foreclosure is the beginning of an eight to 10-year nightmare that can involve:
TYPICAL FORECLOSURE TIMELINE
Foreclosure can happen in as little as 6 months following your first missed payment.
Note: This is a representative example. The foreclosure timeline can vary on a case-by-case basis.
Everyone deserves to know their options.
Helping homeowners avoid foreclosure and learn their options is what we do best. We will work with you to find the best solution based on your situation and needs.
Get in touch with us today and together, we'll find the best approach.
We solved their real estate problems!
"With HomeSprout they were very respectful of my time. They made the process of selling my property simple, convenient and quick."
"Within hours we had a reasonable cash offer……..communication was great and did everything they said they would do!"
You can trust that we'll stick to our word and stand by every offer we make. We execute your contract at the price and timeline we promise.
You won't have to worry about repairs, multiple showings, or waiting for money. We take care of it all and give you flexible closing and move-out options.
Your real estate problem isn't too big for us. From no or negative equity to urgent situations, there's no real estate deal we can't help you solve.
You can stop foreclosure. Find out how.

Get more expertise on your unique home situation.
When you're faced with a challenging home situation, it's nice to have a knowledgeable partner by your side. Browse our free articles and find helpful tips to guide your decision.
Real estate investors have become increasingly popular in recent years, especially for homeowners looking to sell their properties quickly and efficiently. One of the main
When you're selling your Central Indiana home to a cash buyer – don't overlook these details! Let's be honest, buying a home is a BIG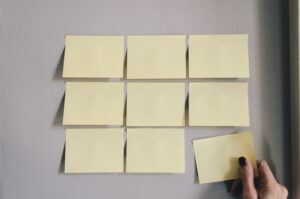 If you strive to sell your Central Indiana home, there are many ways to accomplish this in record time. Some of these methods don't include
"Everyone else was trying to run a game on me."